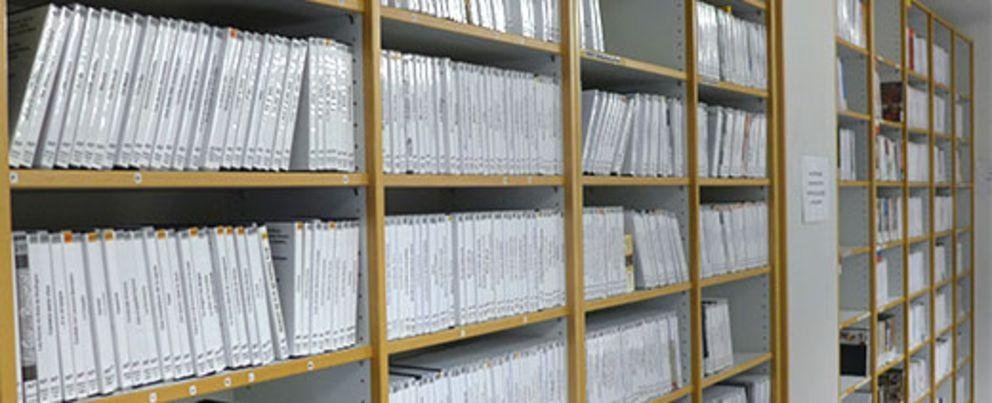 Opening hours Lecture winter semester 2019/20
From 14.10.2019 to 07.02.2020
Tuesday 11:30 a.m. - 13:30 p.m.
Thursday 11:30 a.m. - 13:30 p.m.
Media (DVDs and audio CDs)
Find the Media Library in the Nikolakloster building, 3rd floor, room 315. There you will find numerous films in various languages, particularly movies (both older and more recent ones), but also documentaries and a small number of language courses on CD-ROM and DVD.
All available media are listed in the University Library's InfoGuide and a computer workstation is available on the premises.
The Media Library currently has one television desk for viewing media during the opening hours.
Borrowing media from the Media Library
All media holdings are listed video database and in InfoGuide. The location code for the media is 285. These may be uses in the media library of the Language Centre.
Users may borrow up to 10 media at a time.
Loan period: 14 days
You cannot renew borrowed media or reserve media out on loan.

You do not need to have a library card to use the media of the Media Library while on the premises.
Collection of certificates
You may pick up UNIcert® and FFP certificates during the opening hours of the Media Library. Please bring along photographic ID (you passport or EU identity card) to collect your certificate. To collect a certificate for someone else, you need written authorisation from the person on behalf of whom you are picking up the certificate.